Atone Hyaluronic Acid Serum
The hydration station
Like a glass of water for thirsty skin, Atone delivers the organic + fragrance-free hydration that every skin type greatly benefits from. Botanical Hyaluronic Acid holds up to 1,000x its weight in water to act as a delicious wellspring for the epidermis. Consciously formulated with symbiotic ingredients such as Wakame Bioferment, Vitamin C and EGCG Green Tea Extract, Atone works to feed the epidermal microbiome, balance sebum to prevent clogged pores and visibly improve signs of rapid maturation. Atone is meant to be layered under a consecutive serum, such as Alchemy.
30 ml / 1 fl oz
How to Use

Key Ingredients

See All Ingredients

Bonus with Every Order

Environmental Consciousness

Money Back Guarantee
Use morning and evening. Shake well. Lovingly rub 1-2 pumps onto clean skin after cleansing and before applying consecutive serum. It's best to keep skin damp when applying (or use after a hydrosol), as Hyaluronic Acid binds with moisture to create deeper hydration.
Note that Hyaluronic Acid serums are intended to be used as a moisture-boosting base for a consecutive serum.
This serum is safe to use every day, even on the most sensitive skin.
Hyaluronic Acid ⊹ A major moisture flush for the skin, our plant-derived HA is the gentle hydrator that every skin type benefits from. It is a naturally occurring polysaccharide found in the human body functioning to plump cells and hold water longer. It is known to speed wound healing and generate an instant glow.
Vit C ⊹ We love a daily dose of Vit C to fight environmental stressors like UV radiation, harsh wind, and ozone pollution. It is a non-negotiable in our line up. While housing major protection properties, Vit C similarly regenerates the skin by evening out tone (think sun spots + hyperpigmentation) by blocking the pathway of pigment synthesis. It is a necessary cofactor in building new collagen bundles, and has antimicrobial benefits to keep the epidermal microbiome in check.
Undaria Pinnatifida Cell Culture Extract ⊹ Rich in iodine, iron, potassium, calcium and vitamins B1, B2, B3 and B6, our Wakame (seaweed) Bioferment increases skin's oxygen consumption, while reducing the formation of reactive oxygen species to increase overall mitochondrial efficiency. It delivers potent purifying effects to minimize damage at the cellular level.
Coq10 ⊹ As one of the most fundamental antioxidants, Coq10 is a kind of fat-soluble quinone compound found in every cell of the human body and is vital in energy production of cells. When applied topically, it is known to repair damage and fight free radicals caused by UV radiation at the cellular level. It evens out skin tone by blocking tyrosinase, which helps with the production of melanin.
Aqua (Deionized Water), Aloe Barbadensis Leaf Juice (Organic Aloe), Hamamelis Virginiana Water (Witch Hazel), Glycerin (Kosher, Vegetable), Dimethyl Sulfone (Msm), Simmondsia Chinensis Seed Oil (Organic Jojoba), Tocopheryl Acetate (Vitamin E), Sodium Ascorbyl Phosphate (Vitamin C), Caesalpinia Spinosa Gum (Tara, Botanical Hyaluronic Acid), Ubiquinone (Coq10), Undaria Pinnatifida Cell Culture Extract (Wakame Bioferment), Carica Papaya Fruit Extract (Papaya), Centella Asiatica Extract (Organic Gotu Kola), Equisetum Arvense Extract (Horsetail), Geranium Maculatum Extract (Wild Geranium), Taraxacum Officinale Extract (Organic Dandelion), Camellia Sinensis Leaf Extract (Organic Green Tea), Pelargonium Graveolens Flower Oil (Geranium Essential Oil), Carbomer, Alcohol, Carrageenan, Hydroxyethyl Cellulose, Phenoxyethanol, Ethylhexylglycerin
Receive the I Am Beauty e-book, our holistic skin manifesto. This is a 30 page PDF FREE with every Moon + Rock purchase. You will be able to download it through a separate download email after completing your order. Email us with any issues or questions in doing so!
Environmental Consciousness
In our mission to cut single use plastics, this product comes in a completely recyclable package. We are now certified Climate Neutral! Learn more here.
No hard feelings. If your serum still isn't working for you after 60 days, we'll pay you back. See terms.
This Product Works Well With
Customer Reviews
Amazing
I love this serum! It's perfect for all seasons even in harsh NE weather. Always the first step in my ritual after cleaning ✨
07 May 2022
Christina A.

United States
Helpful!
I recently ordered two products from Moon & Rock and when the box arrived, it had been severely damaged and the Hyaluronic Acid was missing. I reached out and received an email response almost immediately. Not only was the company very efficient and quick but they were very compassionate and kind. I was sent a replacement product with zero questions asked and no hassle whatsoever. I was very impressed with the handling of the situation. With regards to the product itself: I have used the Hyaluronic Acid Serum on my skin before and becoming pregnant with our first child has caused some dryness/itchy-ness on my belly. It occurred to me that because the serum worked so well on my face I wanted to try it on my belly - it works wonders! Because of the clean ingredients and because I know the product is created with love by a fellow mother I feel safe and comfortable using it on my belly and I have been very happy with the results. After a shower, while my skin is still a bit damp, I lovingly rub my belly with this serum and follow-up with a homemade salve. The dryness and itchy-ness are both completely calm and nourished. Very grateful to Moon & Rock!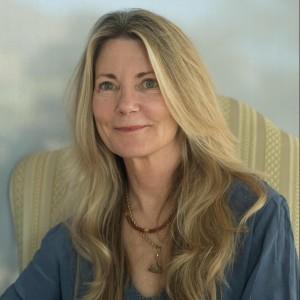 C
26 Apr 2022
Claire

United States
Magic
I recently shared Atone with two friends as birthday gifts. Moon+Rock even took the extra step to include a note from me! I wanted to introduce my friends to Atone because I thought it was a good place to start with their line of extraordinary skin care products. The immediate result of Atone on its own is noticeable because it moisturizes so beautifully. Atone is also wonderful as a booster, when mixed with any other skin care product, and it is so reasonably priced! I am such a fan of Moon+Rock products! I am never without Atone because it's a clean, easily spreadable serum and the ultimate skincare basic!
13 Apr 2022
Tawnie P.

United States
Love
I love all serums I have purchased. I love the lightness of all products and knowing they are clean and pure and made with love.
08 Mar 2022
Susan S.

United States
Satisfied
I've been using the hyaluronic acid serum for quite a while now and really like it. I truly feel like this product helps to moisturize my skin. I'm 66 years old and this is the happiest I've been with a moisturizing step. I also use the Rose serum and am happy with this so far as well. At times I just use these two and I like how my skin feels. Thanks you guys for some great skin products!