Radiance Retinol Rose Serum
The tender regenerator
Radiance contains some of the most effective and proven allies against both acne and maturing skin — retinoic acid at 2.5%. Alongside high-performance Ceramides, regenerative Rosehip Seed Oil and Carrot Oil, this radiant blend is designed for even the most sensitive skin types to regenerate epidermal function quickly through cellular turnover to greatly boost collagen production and repair the damage caused by environmental stressors and aging.
Learn more about Radiance here
30 ml / 1 fl oz
How to Use

Key Ingredients

See All Ingredients

Bonus with Every Order

Environmental Consciousness

Money Back Guarantee
Use in the evening. Shake well. Lovingly rub 1-2 pumps onto clean skin after cleansing. Daily sunscreen use is recommended if you will be in direct sunlight or high UV index.
We recommend using Radiance every other night, and then working up to every night. If you have very sensitive skin, patch test first.
Retinol should not be used during pregnancy and breastfeeding. An ideal alternative during this time would be Clarity Vitamin C Skinfood.
Retinol ⊹ As skincare's purported fountain of youth, this powerhouse vitamin A derivative has been proven again and again to repair epidermal function quickly through cellular turnover, while simultaneously repairing the photodamage that causes acne and aging. Nearly every skin type can benefit from topical Vitamin A nutrients! We only use microencapsulated Retinol, which is the safe vitamin A derivative because it converts in the skin to retinoic acid.
Ceramides ⊹ These are the mortar between the bricks (skin cells) holding the protective lipid layer of the skin intact. Ceramides help the stratum corneum (topmost layer of skin) do its job by keeping precious moisture in and pathogens that cause collaged comedos (pores) out. Acneic and aging skin needs more lipid love than ever, and as we supplement these topically, we can greatly minimize scarring and wrinkles while brining in textural softness along the way.
Rosehip Seed Oil ⊹ High in vitamins A, B1, B2, B3, and K, delicious Rosehip Seed Oil benefits all skin types by regenerating cell turnover, brightening and evening out time, boosting collagen production and maintaining elasticity. Its high concentration of linoleic acid (omega-6) makes it particularly wonderful for acneic skin. Not only that, but it is one of the most divine and uplifting aromas of all time!
Vitamin E ⊹ The ultra barrier booster! Vit E keeps skin lipids sealed, smooth, and protected. A protected epidermal barrier is crucial for healthy skin, as cracks (from dryness, to pimples, to environmental influence) cause damage and inflamed comedos. Vit E accelerates wound healing with fat-soluble antioxidant power. 
Coq10 ⊹ As one of the most fundamental antioxidants, Coq10 is a kind of fat-soluble quinone compound found in every cell of the human body and is vital in energy production of cells. When applied topically, it is known to repair damage and fight free radicals caused by UV radiation at the cellular level. It evens out skin tone by blocking tyrosinase, which helps with the production of melanin.
Deionized Water, Aloe Leaf Juice*, Glycerin (Vegetable), Witch Hazel, Ceramides, Jojoba Oil*, Seabuckthorn Oil*, Rosehip Seed Oil*, Carrot Oil*, Wheat Acetate (Vit E), Tocopherol (Vit E), Hyaluronic Acid, Salicylic Acid, Coq10, Turmeric*, Periwinkle*, Propolis Extract, Acai Extract*, Green Tea Extract*, Geranium Oil*, Lemongrass Oil*, Bee Balm, Rose Flower Extract*, Rose Flower Wax*, Beeswax, Lecithin, Pentylene Glycol, Acrylates/C10-30 Alkyl Acrylate, Crosspolymer, Polysorbate 20, Alcohol, Monobasic Potassium Phosphate, Carrageenan, Hydroxyethyl Cellulose, Phenoxyethanol, Ethylhexylglycerin *indicates organic
𖤓 Receive the I Am Beauty e-book, our holistic skin manifesto. This is a 30 page PDF FREE with every Moon + Rock purchase. You will be able to download it through a separate download email after completing your order. Email us with any issues or questions in doing so!
Environmental Consciousness
In our mission to cut single use plastics, this product comes in a completely recyclable package. We are now certified Climate Neutral! Learn more here.
No hard feelings. If your serum still isn't working for you after 60 days, we'll pay you back. See terms.
This Product Works Well With
Customer Reviews
Calming
The rose serum is how I love to begin and end my day! It inspires a moment of peace in the morning, before running around with my boys all day. At night, it helps me to re-enter and relax. A beautiful product!
24 May 2022
Sierra B.

United States
Gentle
Its a great serum- very fragrant yet not overpowering and works well for my sensitive skin
12 Apr 2022
J B.

United States
Wrinkles Go Away
I have combination skin. I've been using this for over a year now and it's greatly helped reduce the look of wrinkles around my eyes and forehead. My partner actually said something to me about 3 months in, and I noticed the difference too. A year+ into using this, the wrinkles have still stayed away. I tell everyone that asks "what are you doing different?" about Moon + Rock and to drink your water! :) I highly recommend this (and all of the The Complete System)
05 Apr 2022
leah s.

United States
Grateful
This serum along with the others has changed my skin along with my self esteem. Absolutely can not live without this! Worth every cent ❤️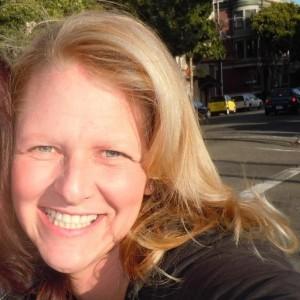 SH
28 Mar 2022
Shellie H.

United States
2nd bottle ordered
2nd bottle ordered. It is perfect for my aging, sensitive skin.