Ultimate epidermal essentials for everyday rituals
The Complete System is the range of 4 topicals we use daily for ultimate epidermal nourishment and regeneration. This minimalistic range benefits every skin type on a daily basis to relieve symptoms of all types of imbalances. Just as the rest of the body, the skin requires the basic fundamentals of nutrients and hydration. These topicals are rich supplements for our largest organ.
The Complete System is designed to retexture and regenerate your skin's function and feel over time. By giving your skin the daily nutrients it craves, it will become less susceptible to breakouts, inflammation, discoloration, scarring, and premature aging. These serums are consciously designed to be both immediately soothing while being regenerative and protective long term.
Includes Atone Hyaluronic Acid Serum, Clarity Vitamin C Serum, Radiance Retinol Rose Serum, and Alchemy Universal Face Serum.
Learn more about The Complete System here
Each serum contains 30 ml / 1 fl oz
What order do I use the serums in?

Bonus With Every Order

Environmental Consciousness

Money Back Guarantee
This Product Works Well With
Customer Reviews
Heavenly ✨
I've been working with The Complete System for almost two years now and I am still absolutely in love. Clean, quality products that you feel at first touch. My skin is so happy with each product. Thank you
24 May 2022
Tia N.

Australia
Transformational
I live a very healthy lifestyle however still struggle with breakouts intermittently due to unmanaged stress. My skin was red and angry in spots all over my skin from January to now (May) for no apparent reason, and after listening to a podcast with Meagan I decided to try out Moon and Rock. My skin feels like it belongs to someone else! The surface is smooth, the acne scars are rapidly fading and my skin has been glowing again. Thank you Moon and Rock!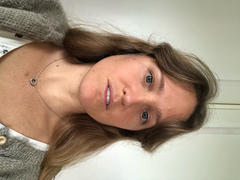 17 May 2022
Aela C.

United States
Transformative
I love using these products! When I first started using them my face felt good, like your body feels after a massage. I like that these products are full of what you're skin needs and not a bunch of weird chemicals. Now I look forward to my morning and evening skincare routine.
13 May 2022
Miranda H.

United States
Divine!
I am blown away by the quality + effectiveness of these beautiful serums. I bought this set postpartum and have yet to have a single bit of acne. My skin is glowing and so clear- and I know it's because these beautiful products sink deeper than just the surface of your skin. Total game changer!
13 Apr 2022
Audrey A.

Canada
Loving
One of my favorite rituals, it smells so good and I love the way making that time for myself makes me feel. I haven't yet seen that much improvement in my skin texture but I am going through a little skin-picking period. Since it's my second time with alchemy I know it will help when I stop!