Alchemy Universal Face Serum
Universal, as in all-around and all-ways
Named for its deeply transformative nature, Alchemy is our best-selling everyday skin serum for a reason. It is a highly multi-tasking blend formulated for all skin types across all stages of life. It is deeply nourishing and regenerative without being greasy, steeping the skin in topical micronutrients which work to eradicate blemishes, even out skin tone, plump scarring and fine lines, and boost overall radiance with every use.
Long term use of Alchemy is likened to being born again in new skin — a metamorphosis occurs where a new narrative on our relationship to our skin is written and harmony is brought back into every pore. Our community's reviews below say it all.
Typically dispatched within 48hrs
Free U.S. shipping for orders over $100
30 ml / 1 fl oz
This Product Works Well With
Customer Reviews
22 Jul 2021
hannah w.

United States
amazing
love it, my skin feels healthy and radiant!
15 Jul 2021
Sheila Z.

United States
Best simple one step magic!
I started using Alchemy a couple of years ago during my 2nd pregnancy. I was experiencing repeated hormonal and stress breakouts as I did my 1st pregnancy. I have combination oily and dry skin so was initially a bit apprehensive (as other oil based products I've used in the past made me break out) but once I started using it, within in only just a few days I started to notice my skin getting clearer and brighter. It doesn't have a greasy after feel either which I cannot wrap my head around. I wasn't sure if my eyes were just tricking me but the feeling of my skin felt healthier as well. I also love that the product came with a skin mantra that reminded me of how my approach was to skin and self. It seemed too good to be true and I wondered if it would all change once I gave birth and stopped breastfeeding but it never did. Her packaging has evolved and so has the quantity and price (bottle was twice as large but for a tiny increase) but after all these years it is just as effective as it was in the beginning. I love trying new products so when she released the Atone, I gave that a shot and found it to be a wonderful addition. It is moisturizing and a great primer to the Alchemy. I'm a bit of a product fiend and love to try new products still but no matter what new ones I get, I always keep coming back to these amazing Moon + Rock facial products. They really truly are the best and with a 1-2 step, I don't really need much of anything else at all. Price point is also great especially for how effectively simple it works. Thank you for making these simple, pure and effective products! What a relief to spend less time obsessing over my skin and more time to spend living life. Big mahalo!
08 Jul 2021
Kendall (.

United States
Clearing
I noticed a difference after just a couple days using this product! The tea tree oil in this serum feels so cleansing and clearing. It feels medicinal and healing. I noticed my face feeling tighter and looking more bright!
02 Jul 2021
Laura L.

Canada
Plumped!
Amazing product! At first my skin felt a little dry adjusting to the tea tree in the serum but after about a week, I started to feel more hydrated and plumped. The eczema and acne on my jaw line started to fade, I still have it there but my skin feels soothed and I noticed that any acne I had was disappearing and healing quickly! Very excited about this product!
21 Jun 2021
Jennifer O.

United States
LIFE CHANGING!
I struggled with acne for 30 years and into adulthood until I found these products. They truly saved my skin and confidence.
17 Jun 2021
Gabrielle M.

United States
Miracle
I have had eczema for years now and for a long time I was afraid to put anything on my face. Nothing worked. I purchased Alchemy and within a week of using it I felt like myself again. Mind you my eczema has not gone away entirely but it has become so much more manageable and I can feel the softness ofy face again thanks to this serum.
07 Jun 2021
Sunday S.

Australia
Lifechanging
I've never gone back, the only products I use on my skin. Breathing in the smell of Alchemy is utter heaven, and each serum feels so thoughtfully made and intentional to use - thank you Megan!
02 Jun 2021
Bora S.

United States
Perfect texture
I love the texture of this serum—perfect for my sensitive skin and for using with gua sha.
18 May 2021
Anette

Netherlands
Simple healing, life-changing.
Alchemy has been life changing, period!!! If you ask me what's my skin secret, that's my secret. (Sounds so odd to say, as I've had bad and sensitive skin all my life.) I haven't worn makeup in over 2 months, since a week after I got Alchemy. I literally just forget putting anything on and it feels great. It feels so much like who I really am, I see my own beauty so much more now when I don't have anything on. Coming from always having red spots and scars from my younger, acne-filled days, and always being sooo self-conscious about it due to my light skin... this really says A LOT. When I do have a small spot somewhere due to stress or something, I actually don't care at all, and just tell myself this has come up because I work hard for all that I do (if I even think about commenting on my skin to myself at all, cause let's face it, there's a lotta life to be lived and who has the time). Truly, this is so different from how I used to be. It always feels like I'm not even putting any product on - or at least not as much as I always thought I had to - which is why it felt counterintuitive for me at the beginning. However, now I just take my bottle with me whenever I go somewhere and the scent already feels so much like 'my' own smell... like a smell I know will do great things for me. This may just be a little review you're reading, but I promise you, Alchemy is worth the try. I'm so grateful for Moon & Rock, they've brought simple healing and true confidence back into my life, and I know they're doing this for others as well. It's so much more than just a skincare product... it's priceless.
10 May 2021
Jennifer O.

United States
Grateful
For this first time in my life feel like my skin is calm, not inflamed and my acne is disappearing. I finally feel comfortable in my own skin.
05 May 2021
Hannah

United States
LOVE!
Thank you for all you are and do and have created to share with the world! Amazing! When I received my box, the loving intentions that your products were packaged with came through- as they tumbled out of the box I enjoyed just holding and feeling the love and power in each bottle. Ive now had a chance to play with each product and can FEEL the love that emanates from them. I am enjoying incorporating them into my personal beauty routine and learning from them how beautiful I already am, and all the things these products are helping to bring to the surface to work with. This IS alchemy, right? Changing the very nature of matter? This IS true nourishment, tools for a lush existence- Thank you.
24 Apr 2021
Emma M.

Canada
Amazing
I've been experiencing horrible hormonal acne (red, itchy, painful, irritated constantly) for months and nothing has been able to fix it. In fact, many different face products actually irritated it more. But with Alchemy, what used to be a constant pain to the health of my skin and my self-esteem is no longer something I stress about. Alchemy makes redness vanish and skin imperfections disappear in a matter of days. I love this oil.
22 Apr 2021
Stella M.

Switzerland
Amazing
I'm using the Alchemy Serum for my acne and it feel absolutely amazing! My skin is much more calm and soothed already after the first few days of using it.
22 Apr 2021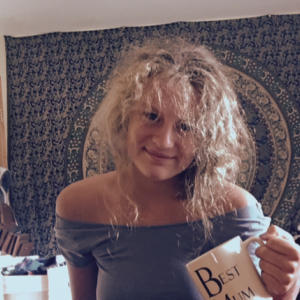 LB
Lyndzi B.

United States
21 Apr 2021
Maureen J.

United States
Nothing like this!
I have dry, maturing skin. No matter what I've tried my skin flakes and feels right. For the first time in my life my skin feels and looks amazing!! I use Alchemy at night after Atone. My skin just laps up the goodness. Thank you for creating amazing skincare deliciousness.
19 Apr 2021
renae s.

United States
Magic
I bought this face serum to help with my daughter's teenage acne, and it cleared-up about 95% of her acne!!! I've bought several different skin products for my daughter, all expensive, just to have them fail! I was blown-away at how quickly and how well the Alchemy worked! -Thank You